WETZEL LAKE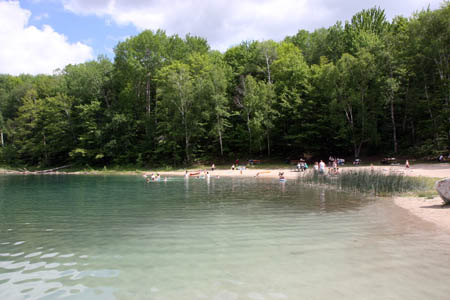 GPS: 44.93011 N, -84.99578 W

Wetzel Lake is a popular swimming location for locals. To access, take US 131 north of Mancelona to Wetzel Lake Road, then turn east.The road dead ends at Wetzel Lake.

Wetzel Lake is currently a day park offering visitors serene surroundings, picnic spots and swimming. Non-motorized boats only are allowed, with some exceptions.

Located on state forest land, the park is operated jointly by the Township of Mancelona and the County of Antrim, who provides assistance from the Antrim Conservation District in partnership with the Michigan Department of Natural Resources. Wetzel Lake is open May through October, morning to dusk.

For additional information about Wetzel Lake, please contact the Township of Mancelona, 231-587-8651.