MANCELONA TOWNSHIP BOARD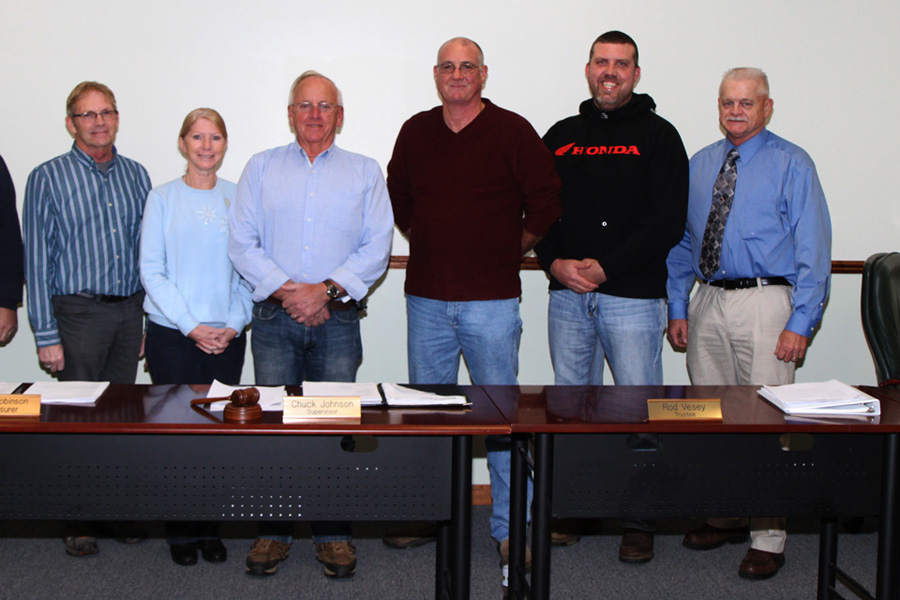 SUPERVISOR CHUCK JOHNSON - Chuck Johnson was (re)elected November 2016 to serve as Mancelona Township Supervisor. Chuck was previous supervisor in the township but left to fill a vacancy as County Commissioner. Mr. Johnson wanted to serve the area at the Township level; he ran for Supervisor and was elected.
CLERK MICHAEL BIEHL - Mike Biehl was elected Mancelona Township Clerk in November, 2008. He is a lifelong resident of Mancelona. Mike is currently employed by the Mancelona School District. Clerk Biehl can be reached at 231-587-8651 ext. 10. Mr. Biehl was re-elected November, 2016.
*TREASURER C. SUE ROBINSON (Retired 7/1/2020) - Sue Robinson has been the township treasurer since 1995. She is responsible for tax collection and township finances. In summer 2009, property taxes statewide will have a 4.4% hike in the taxable value. This decision was made at the state level. Questions concerning this increase can be directed to the Assessor. The Treasurer's Office is available to answer your questions and assist all township residents with any tax concerns. If you are in need of assistance, please notify us and we will work with you to help resolve any problems you may have. Sue was re-elected November 2016. Phone: 231-587-5171

TREASURER JESSIE AYOUB - Not pictured. Jessie was appointed to complete Sue Robinson's term, starting July 1, 2020.
TREASURER OFFICE HOURS:
Effective Wednesday, September 16, 2020, the hours of Mancelona Township Treasurer will be as follows:. Monday through Thursday, 9:00 a.m. to 12:00 p.m. On December 28, 2020 and March 1, 2021, we will be open from 9:00 a.m. to 5:00 p.m. (these are tax collection days).

TRUSTEE ROD VESEY - Long time Mancelona resident Rod Vesey was elected Township Trustee in November, 2016. Mr. Vesey served as a Police Officer in Mancelona for more than thirty years, retiring from his law enforcement career in April, 2016.

TRUSTEE SAMUEL SIMMONDS - Sam Simmonds is in his second term as Mancelona Township Trustee. He was re-elected in November, 2016.

In photo: left to right - Clerk Michael Biehl, Treasurer Sue Robinson, Supervisor Chuck Johnson, Trustee Rod Vesey, Trustee Sam Simmonds, Constable Lin Bieleck.
---
OTHER MANCELONA TOWNSHIP CONTACTS
SHAWN FLEET - Deputy Clerk, Airport Manager, Grounds & Maintenance
Phone: 231-587-8651
KEVIN GRAHAM - Cemetery Sexton, Deputy Treasurer
LINDEN BIELECKI - Constable. Phone: 231-587-8651
AMY JENEMA - Assessor - Phone: 231-587-4737
NICOLE FLEET - Deputy Assessor - Phone: 231-587-4737
MANCELONA FIRE DISTRICT STATION 1 -
Chief Kevin Wing
Office - 231-587-5311 (NON emergency)
Mobile - 231-350-1178