Fire District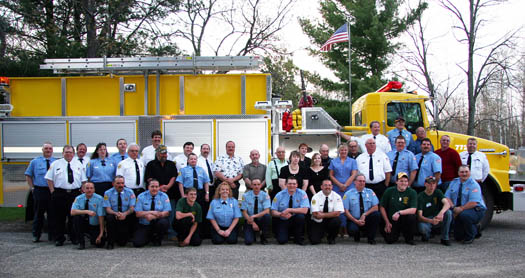 MANCELONA FIRE DISTRICT:
Fire Chief: Chris Orman
Asst. Fire Chief Station 2: Dave VanderPloeg

* Applications being accepted for Station 1 and Station Volunteer Firefighters. Inquire with Fire Chief.
FIRE DISTRICT LOCATIONS:


The Mancelona Fire District consists of two stations.

• Station One is located on West Limits Road in Mancelona Township (phone 231-587-5311)

• Station Two is located in Lakes of the North next to the airport on Pineview Drive (phone 231-585-6262)
For more about the Fire District and its involvement in the community, please visit the "About Fire District" page.
Station One: NON Emergency - 231.587.5311
Chief Chris Orman Mobile: 231-715-9433

When reporting a fire or emergency, always use 911. Using 911 assists Dispatch to locate your home much faster.