Community
Mancelona and all of Antrim County are blessed with some of the most beautiful and scenic overlooks in northern Michigan. When you visit our area, plan to spend a day or two visiting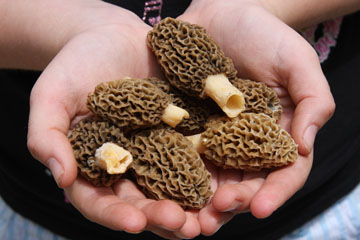 these gems. Bring your camera along, as you'll want to capture the sparkling waters of our lakes and rivers, the majestic and breathtaking views at both Deadman's Hill and Landslide Creek, and the occasional deer and other wildlife you may encounter during your journey.
The community is best known for three major annual events: White Pine Stampede (February), Mancelona Bass Festival (June), and Mancelona Buck Pole (November).
Mancelona is a land of four seasons, proving locals and visitors with activities year-round. In winter, our area is blanketing with an abundance of snow, creating the ideal skiing and snowmobiling conditions. Snowmobile trails have been expanded upon, making it even more convenient to get to the Mancelona community by sled.
In spring, the sweet smell of maple syrup can be detected near local farms, and morel mushrooms begin to pop up in May.
By June (if the snow is melted!), Wetzel Lake becomes active with swimmers, and our numerous golf courses are in full swing. The incredible views at Landslide Creek and Deadman's Hill are a must-see during the fall, when colors turn and the harvest season begins.
Links, and a brief description of the area's best tourist spots, are listed here. For a complete list of places to visit, along with GPS locations and photos, please visit the Mancelona Chamber of Commerce website.
For a complimentary copy of the Antrim County Visitor's Guide (a full color, glossy publication with a list of places to see and things to do) please contact the Mancelona Regional Chamber of Commerce at (231) 587-5500 or by visiting their website.